Ghost Picture of the Week
No No No No NO!!!! Now if you believed this one you are an extremely silly and suggestible person and should not be viewing pages such as this!
Slip out to your local store and grap a pair of 3D glasses for the best viewing of this picture. I'm not sure what movie, show, game or book this is from, but I'd love to hear more information on it. It's a great bit of 3D photography. Please email me if you know where this photo is from so credit can be given to the photographer..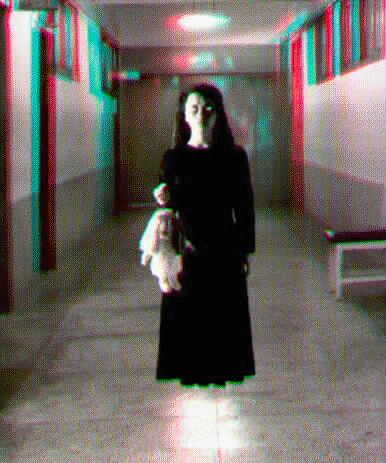 You can view an archive of past ghost pictures of the week. New ghost picture added every Saturday, so check back often! Email me your ghost photo to be added here!

~~ Episode 1 ~~ Episode 2 ~~ Episode 3 ~~ Music ~~
~~Message Board ~~ Reviews and News ~~ Ghost Movies ~~
~~ Ghost Books ~~ Contest ~~ Ghost Tours ~~
~~ Urban Exploration Info ~~ Curio Shoppe ~~
~~ Picture of the Week ~~ Mailing Lists ~~ Sites of Interest ~~
~~ Awards, Rings and Top Sites ~~ Guestbook ~~